Cars For Cash Today up to $1200+ Local Buyer!!
Cars For Cash 0800 227 289 is Here offering top Cash for your Car, Van, Ute & Trucks Today, Any Make and model Dead or Alive, Call us now or simply hassle free submit online, it only takes less than an 2 minutes to complete the form.
Do you need cash today? Well, all you need is a rusty vehicle to be removed from your property? This is all about junk or unwanted cars which are of no further use to you, and how they can be your saviour in times of financial burden. So you thought that you won't get anything out of that broken piece, but actually, you can tap a Scrap car removal site online and tell them all about your car. Once they find your car useful to them, they would definitely schedule a tow within a day to pick up your vehicle.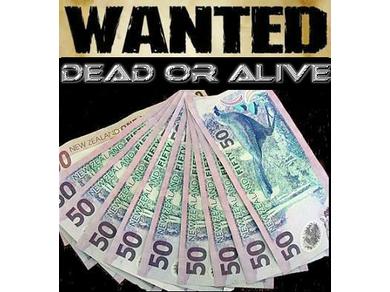 We will give you free car removal no matter where you are we come to you!
Cash for scrap vehicle companies are all around New Zealand. All you have to do is just simply submit your vehicle detail in our free online quote and we will get back to you as soon as possible, we will make a pick up time that will suite to you No matter where you are living in Auckland, Hamilton, Tauranga, Rotorua, Napier, Hastings, Palmerston North, Wellington, christchurch and Dunedin, We will come to you, so you'll get feedback and the deal done fast. Auto wreckers are not picky with the cars they buy, because they know how to make use of those junk and turn them into something usable again. We put it in their broken car collection. No deal can be better than this.
Cash for scrap won't be hard to do, especially if you have a Mobile or landline. Just dial our free calling numbers 0800 227 289 or submit company's site and you can reach them immediately without having to wait for a message online. The process of cash for scrap cars works like instant noodles, because things just happen in a daze, and your pockets can be full just like that!
What we need to do first is know your car's details, and then we will send someone to drop by your place and take a look at the car and its condition. If we find it very useful in some way, you are in luck! we can pay you as much as $200 upto $12,000 just for an old vehicle car, van, ute and trucks, depending on the conditions, we buy from 1985 to 2012. If you're wondering where your rusty trash is going to be after they get it, well, they are going to get the parts that still work and sell it to people who have cars wanted and spare parts needed. Cash for car is the best idea for a resourceful way to earn.
In every angle it is beneficial, you don't need to wear that frown because your cash for scrap deal is there to redeem you. You will be able to give wreckers what they need for their business, and you can help people find the parts for their car which they have been looking for all their life.