After getting numerous requests from our regular customers, we have launched a brand new website and service to change, fix or install the car seat belts. Our customers who often failed into their WOF due to ripped seat belts always requested us to offer this service so finally we have opened a separate business for this and hired a staff to install the seat belts for you. Get more details about this service by browsing our website called http://www.aucklandseatbelts.co.nz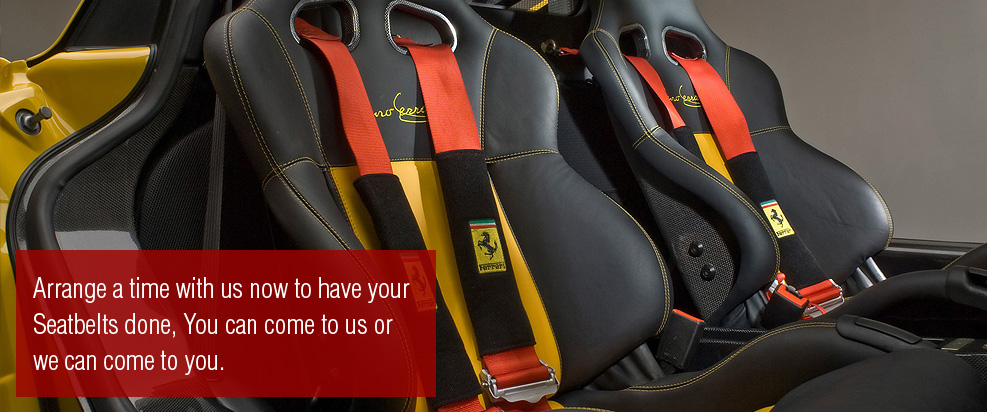 People who trust in our business called Car Wreckers Auckland, know that we provide the quality services at very affordable prices. As you know that we have been dealing with all kinds of car parts since 1985, our consistency and hard word explain our story of success.
If you have inquiry about any other car part, feel free to give us a free call at 0800 CAR BUYER and one of our tech support get back to you within 24 hours.
Once our vehicle gets older, we have only 2 options: either we have to be ready to face the maintenance expenses or sell the car on right time and look for the new one. If you have planned to go with the maintenance part, it's really expensive to get the brand new company part so it's better if you look for something working like new yet cheaper than a new one.
In Car Wreckers Auckland, We have a different variety of used automobile parts. We have been selling reasonable parts for cars, vans, Utes and trucks.
We have been selling car parts for all the major brands like Toyota, Holden, Nissan, Ford, Subaru, Suzuki, Mazda, Mercedes and Hyundai.
We have been offering up to 30 days warranty for the auto parts, it depends on the age and condition of the part, please call us at 0800 CAR BUYER for more details. It's always good if you could give us a call and let us know the type of pet you want so that one of our skilled staff members can have a look quickly to save our time. We provide mechanical support as well in case you want us to fit the part into your vehicle.
Generally We have been offering usable reasonable auto parts but most of times we should be able to provide you brand new parts as well, it's all depend on the availability of the accessories. Our accessories are not limited to:
Bumpers, Headlights, Manual gearboxes and Automatic transmissions, differentials and whole steering boxes.
Get more detailed information about Second Hand Car Parts.
Check out the video below, it displays you the process on how we deal with our customers and sell usable parts.