How to sell your car for recycling?
Posted On: January 25, 2017
These days it is easier to recycle a car than it was ever before. As when a vehicle gets turned into an old yellow piece of rust, then there are many ways through which its owner can safely recycle it.
However, it's best to remain aware of all the possible and affordable options for car recycling in Auckland.
Here's what you can do if you have a salvaged or totalled vehicle and you are thinking of recycling it for the sake of the environment.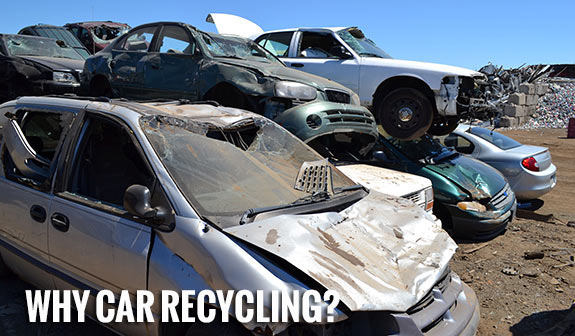 Sell it to Car recycling yards
Nowadays, the auto wrecking and disposal market is witnessing fast escalating scrap rates. As auto recycling yards are becoming more and more competitive in order to secure a good business. You can find various advertisements popping up in different places and various sections of your local newspapers and several websites. They also offer a fair and an attractive sum of cash that may vary, depending on the condition of the vehicle. Not just this, most of them also provide towing services that are free of cost. You better know about the ways to sell your junk car for cash before moving ahead with any step.
This is why many folks are opting to recycle their vehicles with the help of the cash for cars, outfits or used vehicle buyers, instead of using other cheap options whose services are not dependable.
Have it removed by your local city councils?
Local council officials are appointed by the city government to confiscate all types of undesirable vehicles that are harmful to the environmental well-being. They conscientiously observe that all such vehicles are disposed properly in accordance with the composite set of strict rules and regulations. Thus, if you have any wrecked or maybe abandoned vehicle on your property. Have it picked by your city council officials. This is perhaps the most effective and natural sound solution to get rid of completely worn out automobiles that have stopped working.
Sell it to your local Cash for Cars
When it comes to the best possible ways to dispose a vehicle. The convenient services of cash for cars can't be ignored. You can contact a reputable cash for car or vehicle removal companies in your local area. Find out how to look for car removal firms.

When buying vehicles they see what the best they can get out of any type of unwanted vehicle. As a result, they always come up with attractive and genuine cash offers.
So, if you ever feel that your vehicle is no more serving its purpose or too damaged to be repaired, then selling it to vehicle dismantlers will be a good option. This is the best possible solution for the safe disposal of any automobile regardless of its condition.
When searching for a responsive Auto Wreckers in Auckland, make sure to choose one that is legitimate and have a great many years of experience in this business. But whichever company you choose, never rush in to finalize a deal otherwise you may end up spending money in order to have it removed.
Always make sure to compare different companies on the basis of their cash quotes and ensure that you get ready paperwork, free towing service at no additional cost.