Car Removal, New Zealand
---
Car Removal 0800 227 289 Auckland, Northland, Waikato, Bay of plenty, hawkes bay, Wellington, christchurch & dunedin.
Do You have an old, broken or unwanted vehicle that needs removing? Moving overseas? sick of your old vehicle? wanting to upgrate it? then You're in the right place! Car Removal Company provides free car, Van, ute & trucks removals in Auckland, And most of North Island not only are the car removal – we'll also pay you a top cash price for your unwanted vehicle.
Wondering why i should choose Car Removal for your free car removals?
1. Your quote will be honoured: Whatever price we quote you is the amount you'll receive when our Driver arrives. Get your quote today.
2. We do free of removal! Other companies may charge you, but when we say that we offer free car removals, we mean it.
3. All Vehicles, any condition: Dead or alive, It doesn't matter what condition your car is in when we arrange the free car removals for you. Your vehicle doesn't have to even run – or even have wheels!
4. Huge service area: free car removal aren't just available in Auckland; we also cover Northland, Waikato, Bay of Plenty, Rotorua, Taupo, whakatane, Opotike and Tauranga.
5. Our Stuff's are Smart and professional: Our drivers will arrive in good menor, with a truck that's also clean and sign-written.
6. We are operating long hours to suit your needs, so you do not need to take a day off because of selling your vehicle.
7. availabilities: You can even have your vehicle removed on Saturday or sunday, if that helps your schedule.
8. Car removal in Auckland are proudly Kiwi-owned and operated.
9. We recycle all vehicles in nz standard: fluids are removed carefully, We recycle the useable parts; and what's left goes into the Scrap metal sherader. Using us helps to protect the NZ environment and the grouth of our economy.
10. Fill out the free online Quote now to receive the top cash offer today.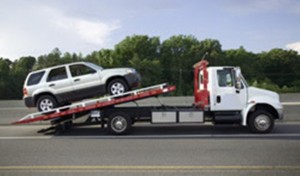 WWW.CARSREMOVAL.CO.NZ
The Smart and Easy Way to Sell Your Vehicle !!