Used Car Parts Auckland, NZ Suppliers
Replacement of a car part could be very expensive if you buy a brand new part from the related brand dealers. Most of us can't afford to buy a new parts every time. Get in touch with ANZ Auto Parts Suppliers for all the used car parts Auckland inquiries, we offer high quality used car parts with the major variance of the cost. Still wondering how to find the cheap car parts? CALL FREE – 0800 227-289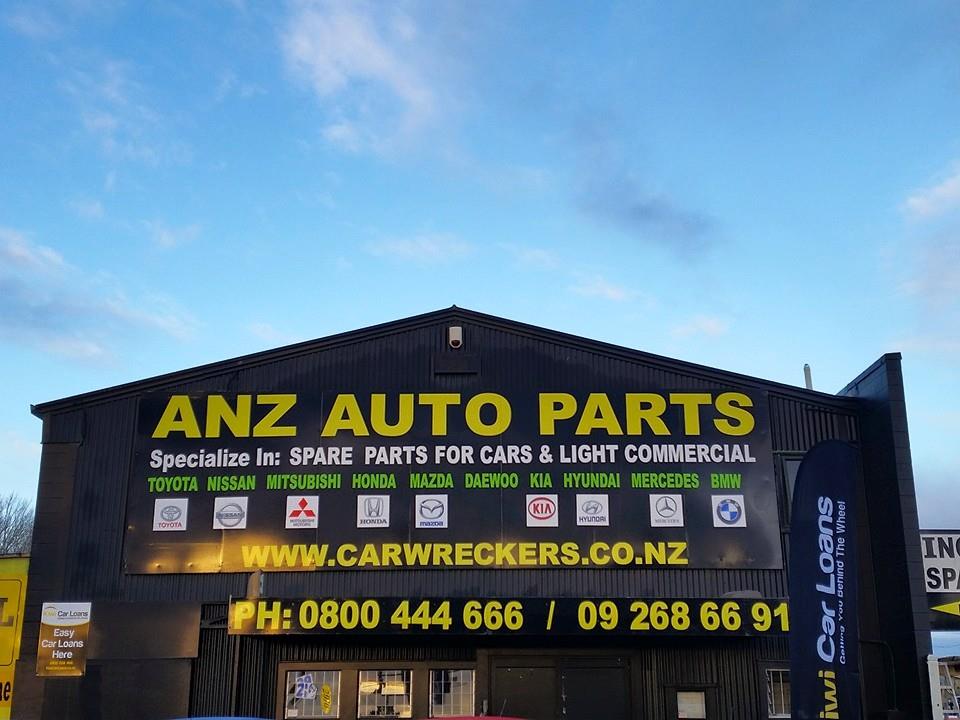 We have the massive range of Japanese, European and American used auto parts. If you are looking for the auto parts in New Zealand, then feel free to give us a call at 0800 227-289 or fill out one of electronic form on our website and one of our staff will get back to you with more details. Find second hand auto parts hassle free now. Pick a parts in Auckland scrap yard on your own or ask us for the help.

We are the leading second hand car parts Auckland based suppliers. We have a range of auto parts online with different price tags. The cost of the part should differentiate with the age. Most of parts come with the couple of months warranty.

Why Choose Car Parts Auckland?
There are a few reasons because of you won't go anywhere to find your part:
Massive range of Japanese used car parts for sale online.


Responsive Staff to help.

New Zealand owned.

Selling Second Hand Auto Parts Since 1986.

Cheap price and Top Quality auto spare parts.

Jeep or 4×4 auto spare parts supplier
Second Hand Parts For all Famous Brands
When dealing with ANZ Auto Parts – You do not need to worry about the vehicle brand because we deal with all major brands like Holden, Hyundai, Honda, Toyota, Ford, Nissan, Kia, Mitsubishi, Subaru, Range Rover, Mercedes, Mazda, Royal Royce, Alfa Romeo, Suzuki, Daewoo and Chevrolet etc. Generally, we keep all Korean, American, European and Japanese car parts on reasonable prices. Feel free to mention that brand you are requiring the part for or we can fetch the details from vehicle's registration number.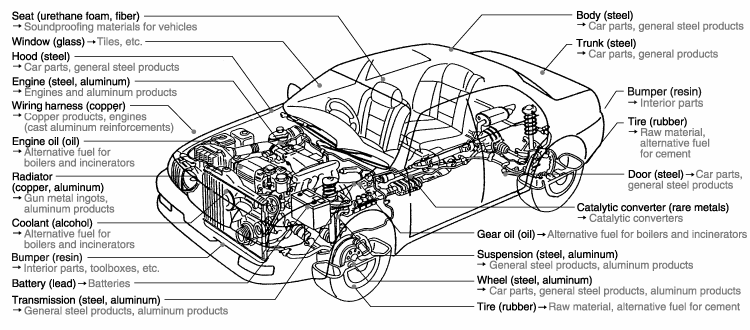 The Advantages to be a National Company
We have our head office and yards in Auckland where you can visit us and search for the desired part, however, if you are living anywhere in New Zealand, Feel free to contact us and we can ship the parts at your door. Shipping costs could be different for different weight of the vehicle parts. We keep trying to make your life easier with the search for used car parts. Our major servicing regions in Auckland are
Penrose, Newmarket, Takanini, Te Papapa, Ponsonby, Remuera, Mount Wellington, Avondale, Mount Eden, Albany, Glenfield, Takapuna, Devonport, North Harbour, Airport Oaks, Chapel Downs, East Tamaki, Manukau Heights, Manurewa, Papatoetoe, Otara, Richmond Park, Manurewa East, Papakura, Red Hill, Rosehill, Waitakere, Orewa, Red Beach and Silverdale. However, you can still inquire if your region is not mentioned here. Check out more about Car Wreckers Auckland.

Most Responsive Services – Used Auto Parts Auckland

We are open 7 days a week, so you can contact us anytime and get your parts sorted. We accept cash, EFTPOS, credit card and direct bank wire transfer as a payment method. We have distributed the parts into categories like mechanical parts, panel parts and wheel or tires. So if you could come up with the proper requirements, then we should be able to help you quickly.
Toyota Car Parts on Sale in Auckland
Do you need a replacement part for your Toyota vehicle? Get it sorted with us. We sell affordable Toyota Car Parts for all popular models like Toyota Hiace, Corolla, Hilux, Land Cruiser, Passo, Prius, Echo, Paseo, Sera, Yaris Verso and all other Toyota models. Check the spare part availability with us by calling on 0800 227 289 or fill out the form on the right hand of our website.
Used Subaru parts at competitive prices
Looking for the spare part for your Forester, Impreza, Outback, BRZ, XV Crosstrek, WRX or Legacy Subaru? Get in touch with us and get the Subaru part sorted on very competitive prices. We sell Subaru parts with warranty.
Second Hand Nissan Car Parts on Sale
Need a quick replacement spare part for your Nissan? You are just a phone call away, which is FREE on 0800 227 289. We can confirm you the Nissan part straight away. Get in touch for all major model parts like Figaro, Cube, Altima, Maxima, Pulsar and all Nissan trucks and vans.
Ford Car Parts Auckland
Browsing for the Ford Parts in Auckland? Get in touch with ANZ Auto Parts team and get the affordable + quality auto spare parts. Get the quote for your Ford part today, our team is very responsive.
Truck Parts for Sale in Auckland
Get the quality truck parts at competitive prices. We are not limited to the car parts. We keep the huge inventory of trucks and light commercial vehicle parts. Feel free to get in touch and we can check the availability for you. We keep the truck parts for all famous brands like Tata, Ford, Isuzu, Mack, Fuso, Hino, Volvo and Ford.
Second Hand Holden Car Parts in Auckland
Need an affordable Holden spare part quickly? Get the top notch used Holden car parts service for the ANZ auto parts where we help people to find the appropriate part. We might need your vehicle's registration plate number or engine, chassis number to help you quickly.
Get the Used Mitsubishi car parts at affordable prices
Talk to one of our executive if you are looking for the spare part for your Mitsubishi machine. You will never get the better price because we beat our competitors in a flash. Get in touch for all major Mitsubishi models like Outlander, Lancer, Pajero, Outlander and all Mitsubishi Vans and Utes.
Get the car part shipped to your door now throughout NZ
If you are living anywhere in Auckland then you can feel free to visit us and pick the part on your own or ask us to help you to find one. However, we ship the spare parts throughout New Zealand as well. Shipping charges will be applied.
Where to find the used car body parts?

Visit our Head office at 19 Station Road Penrose Auckland 1061 OR give us a call at 0800 227 289 and we will help you as a first priority.
Similar Links
Wikipedia link for list of auto parts