5 Ways to Sell Your Junk Car for Cash
Posted On: March 30, 2017
Selling a junk or scrap car in NZ is getting easier than it used to be. We all should say thanks to the Internet where we have more options compared to the newspaper and magazines. Now a days, we can sell unwanted vehicles for good money. Not all this, we could have a different choices to choose from too which is a great achievement in our lives.
Do you have a vehicle that has just suffered from some major accident and is no more in a condition to be repaired? What are you going to do next? Most probably you will buy a new vehicle, but, what about the accidental one? If you decide to leave the vehicle in your driveway collecting rust, thinking that it won't be worth selling.
The results could be even worse, you may end up with an entirely deteriorated and non-drivable old clunker.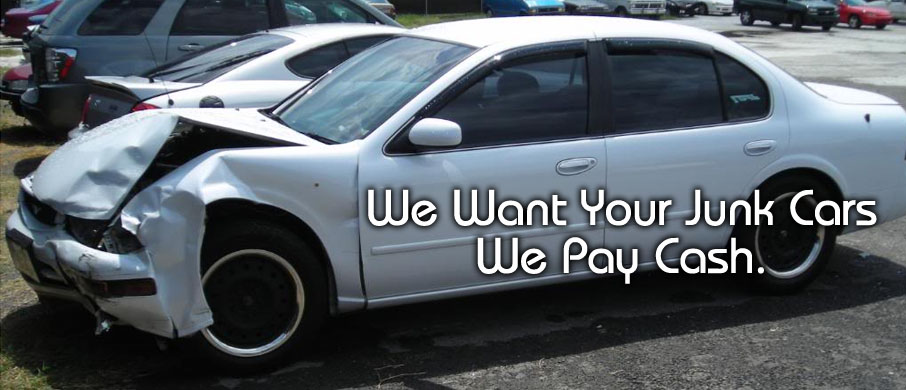 However, this doesn't mean that you will have to carry the burden of having an old Junker all along your life. The good news is that you can still make some money out of it. Check out seven ways to get rid of your Junker.
Here are few best and easy ways through which you can get rid of your salvage car for cash.
1) Sell a car "As Is"
If your vehicle is still running except for some faults then you can sell it "AS IS". This is a common and popular practice adopted by many junk vehicle owners. You can even take help of your local auto dealership, as they also follow this avenue.
All you will have to do is simply list your vehicle for sale on a reputable online car selling website or in your local newspaper classifieds. Remember to be honest with the potential buyers and make sure to mention about all the faults with your automobile.
2) Sell the vehicle to your local scrap yard
Salvage yards will buy and haul away junk automobiles while paying the owners some cash for it. However, the amount of cash that they pay usually depends on the number of usable parts they can extract from automobiles. With the help of Auto Scrap Yards' directory, you easily and quickly find one close by or visit Wellington Car Wreckers– most reputable & reliable auto salvage yards in Lower North Island.
You can simply sell your salvage automobile to them without removing the components and parts from it.
If you decide to take a few parts off your automobile before handing it over to them, make sure to inquire the junk yards beforehand. This is because these junk auto wreckers make money by wrecking and selling used auto parts.
Well! luckily if you get a deal for selling only the easy components, salvage yards will still have good profitable parts like doors, axles etc.
3) Dismantle and sell your car for parts
If you have good mechanical aptitude then this is perhaps the most profitable, alternate to get rid of your salvage automobile. Check out how to dismantle a car.
This involves breaking it up and removing the parts off to sell them as used spare parts. Most of these accessories include headlights, seats, tyres, the stereo system, Center console mirrors, battery etc.
Also, remember, don't try removing things such as steering wheels, as it has airbag that can eventually inflate and you can get injured by it. As for the rest of the scrap i.e. auto body, you can sell it for cash to scrap metal industries or yards.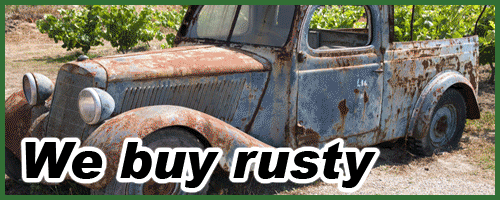 4) Sell it for scrap
If your vehicle is badly damaged in some major crash, you can still sell it for scrap metal. As every vehicle of any size or shape has a good amount of metal in it. Consequently, you can get good cash for it.
Scrap metal buyers pay according to the weight of junk automobiles. Even if your scrap wheels are not heavier or don't have enough scrap metal, they will inform you beforehand about the amount you will get for it. Generally, they will take off the plastic and rubber materials and will pay you for the left over scrap metal.
However, the only problem you will have to face while dealing with them is towing your old clunker to their yards. This is because these people usually don't provide pickup services.
5) Sell it to cash for junk cars
If all of the above options fail for you, this is the most probably last and best option for you. Junk auto buyers buy almost all automobiles regardless of what is their condition, make or model. They will even pay you good cash for it and haul it away for free. The convenience and ease which they offer in their services make them worth considering, when it comes to selling junk wheels.
Following these methods might direct you to the best solution. I am happy to hear back from everyone if somebody got the better way to sell the scrap vehicles.